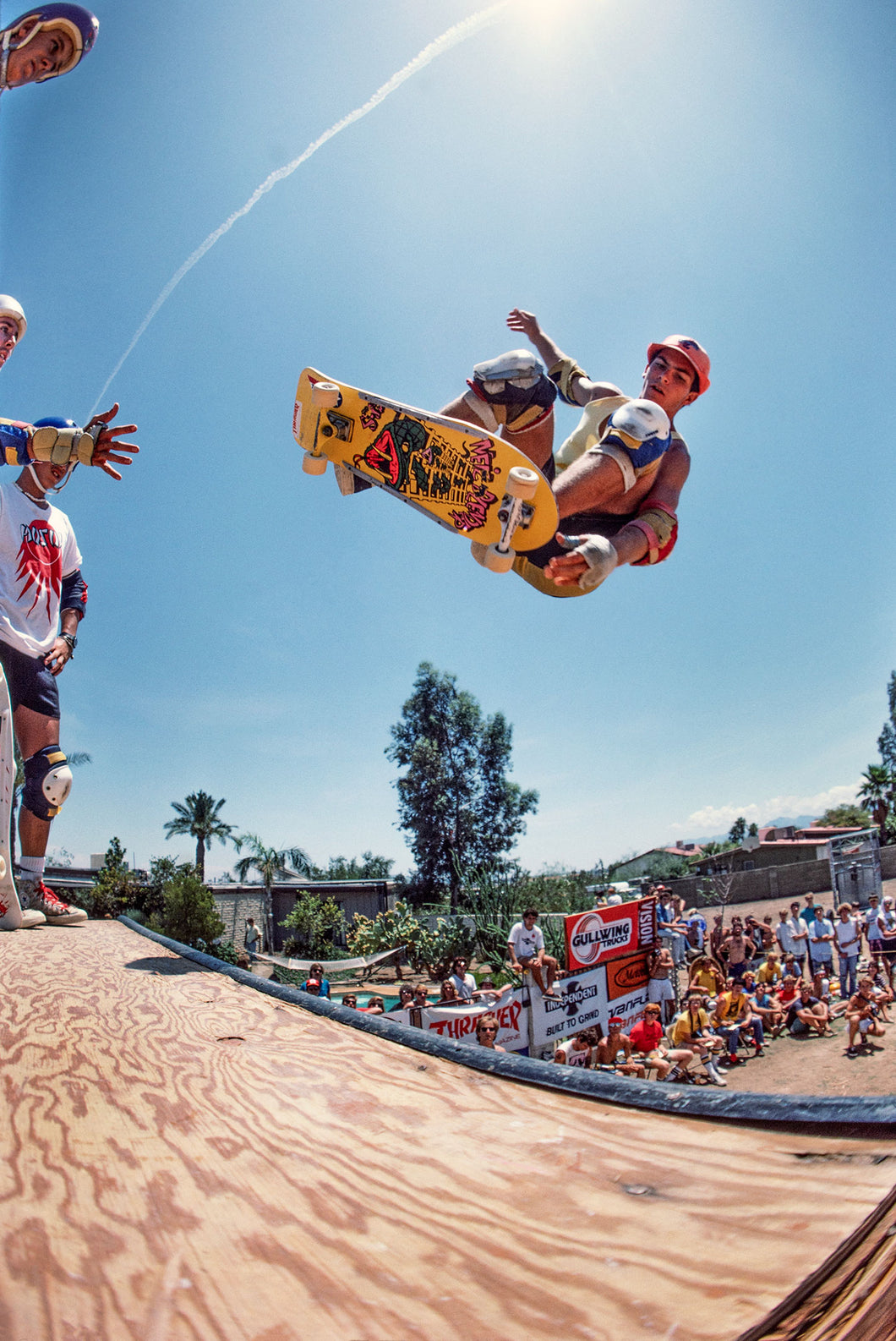 Neil Blender Early Release Lien Booney Ramp 1984
Regular price $200.00 Sale
This Photo of Neil Blender was never run in the magazine and I just recently rediscovered the color slide. This was shot at the Booney Ramp Jam in Litchfield, AZ in 1984. I shot it on Kodachrome 64 slide film with a Pentax K1000 camera.

Printed on Fuji Crystal Archive Lustre (Between glossy and matte) in a variety of sizes. Made to order, signed by me in black Micron in the lower right (in the white border), and shipped in an apocalypse-proof cardboard tube.
Shipping costs will show in your cart before you are charged. Foreign buyers will have to pay Customs Fees in their country. 
jgrantbrittainphotos.com is the website with my skateboarding photography history, past and present, check it out.
Sales tax added to California sales.
Enjoy the ride!